G.Y.M wins Panyu Cable Quality Supplier Award
November 7, 2019 is the 50th anniversary of the establishment of Panyu Cable Group, a well-known and well-known enterprise in Guangzhou. Panyu Cable Company held a celebration meeting of "50 years of hard work and new era" at the Chimelong Hotel. The leaders of the plant and the general manager of G.Y.M Co., Ltd., Mr. Zhang and Mr. He were invited to participate in this event.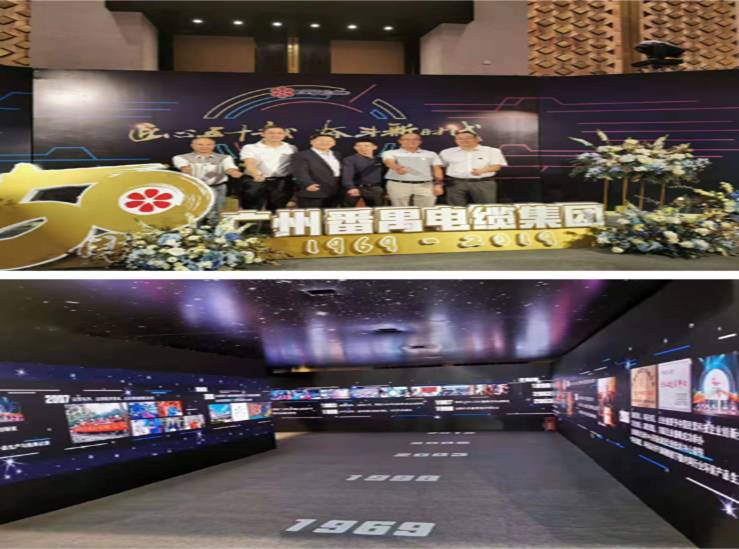 At the meeting, Wang Jinrong, chairman of Guangzhou Panyu Cable Group Co., Ltd. announced that he would invest 10 million yuan to establish a charity foundation. Wang Jinrong said that the establishment of a charity foundation for internal purposes is to solve the difficulties of the employees of the enterprise. It will help the poor externally, and at the same time bring more young people to participate in the charity cause. According to Chairman Wang Jinrong, Panyu Cable Group has entered the top 30 of China's wire and cable industry. It has 1 national-level technology center and 1 national-level laboratory, and has received more than 600 patent licenses. One of the most private enterprises, the company's annual output value maintained a 20% increase. In the future, the company will further enhance technological management innovation, expand brand awareness, cultivate information technology talents, and turn the company into a professional solution provider of wire and cable engineering with international influence.
At this event, G.Y.M won the Panyu Cable Quality Supplier Award and is the only one of its high-quality equipment suppliers. Panyu Cable currently has five multi-head drawing machines and traditional small and medium-sized drawing equipment provided by G.Y.M. Will continue to strive to provide quality products and services for the majority of cable customers.