Carry out learning activities for beat management
On April 22, 2020, from 16:00 to 17:30, the human resources department organizes production, quality control and warehouse personnel to learn the beat management knowledge in the four rooms of the company meeting.
This study takes "beat management" as the main learning content, and is lectured by the former manager of the human resources department, Zou Sheng. Before studying, Manager Zou first introduced the reasons for this learning activity. According to the company's key work plan for 2020, it aims to break the balance, continue to innovate, and improve production capacity by promoting beat management.
During the study, Manager Zou shared the learning courseware of "Beat Management and Production Balance Analysis" and "Brainstorming Method", focusing on explaining the concept of beat management, the analysis and improvement of beat balance and the implementation of the improvement of beat balance, combined with the actual production cases of the company The integration of theory with practice makes the content of the study easy to understand and deepens your understanding and understanding of beat management.
Due to our lack of knowledge and experience in beat management, this study is only the first step in production beat management, so that everyone has relevant knowledge, and the production balance wall construction (production informatization) will be started later to analyze production bottlenecks and improvements. Relevant work to improve production capacity, and at the same time improve the management ability of production supervisors by improving project development.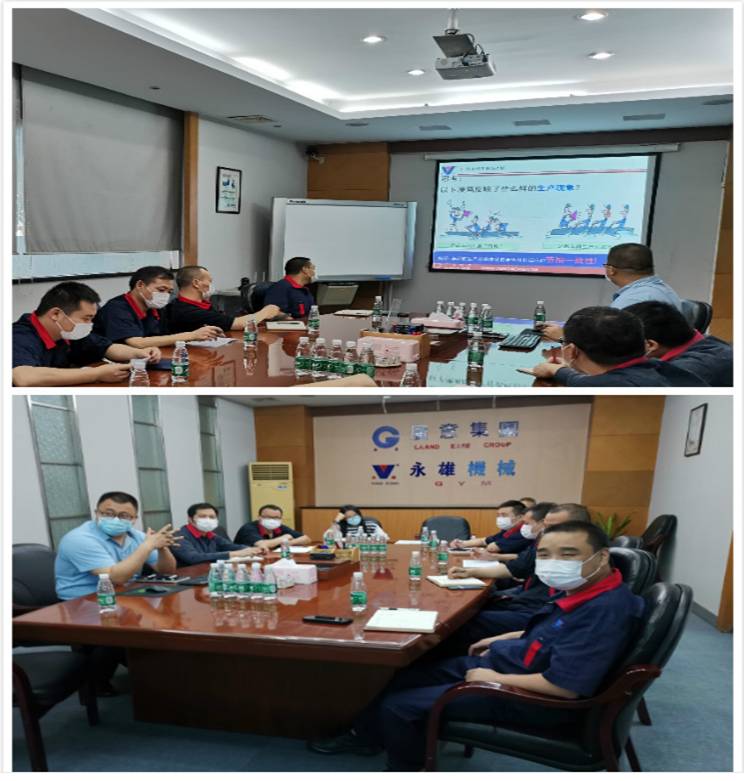 "Beat management" learning site