October, happy barbecue
In order to enrich the leisure life of employees, relieve work pressure, enjoy the body and mind, promote communication between employees, and create a harmonious atmosphere between employees, the company will be at Lutian Flower Field (Guangyi Farm) on the evening of October 10, 2020 The "October of Love, Happy Barbecue" evening party was held, and all employees participated in the evening party.
This evening party is arranged with a "self-service barbecue + cash draw + live karaoke" link, the party prepared a rich variety of barbecue meat, vegetables, fruits, bread, beer, soda and so on. The employees are all incarnations of little barbecue experts, and work together to cook food. Everyone feasted amidst the laughter and laughter.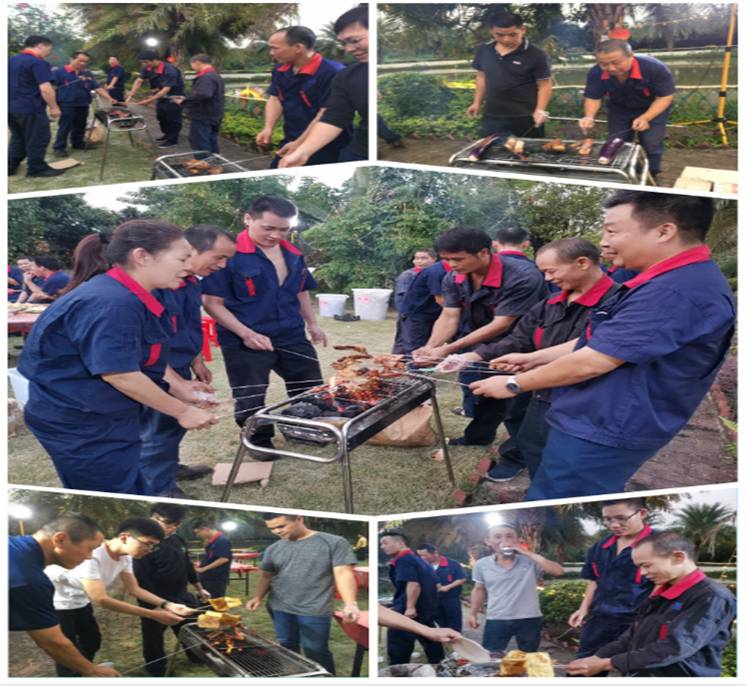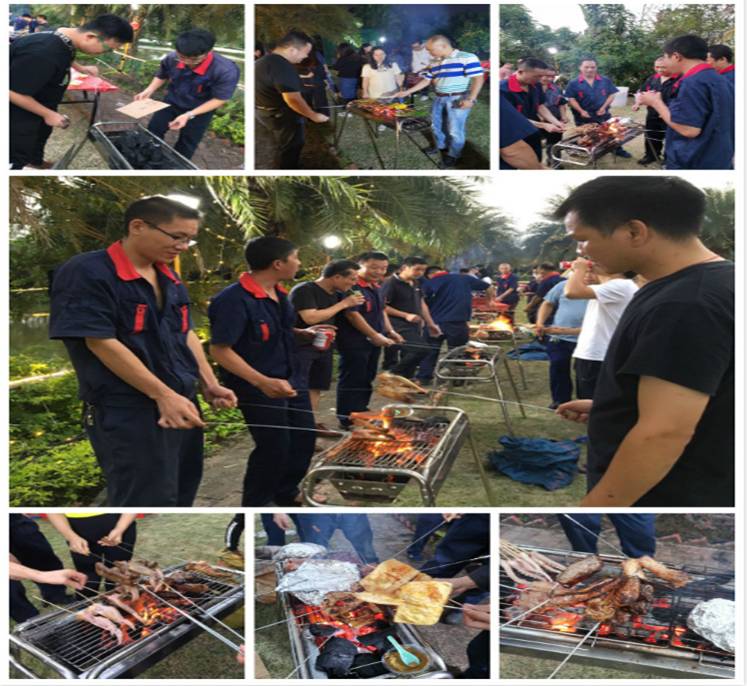 The "hot" barbecue scene
During the barbecue, the multi-talented leaders and employees showed their wonderful singing voice to everyone. From time to time, the heart-stringing singing pushed the atmosphere of the scene to a climax.
Melodious singing, talent show scene
The most exciting part of the audience was the cash draw. There were 20 rounds of cash draws, of which 10 rounds of "third prize" awards 100 yuan, 5 rounds of "second prize" awards 200 yuan, and 5 rounds of "first prize" awards. 300 yuan. Round after round of cash draws set off the climax of the party. After the lottery draw, the general manager of the company's district Yaojin added a cash draw on the spot, once again igniting the audience, which drew screams and cheers from the employees.
Happy lottery scene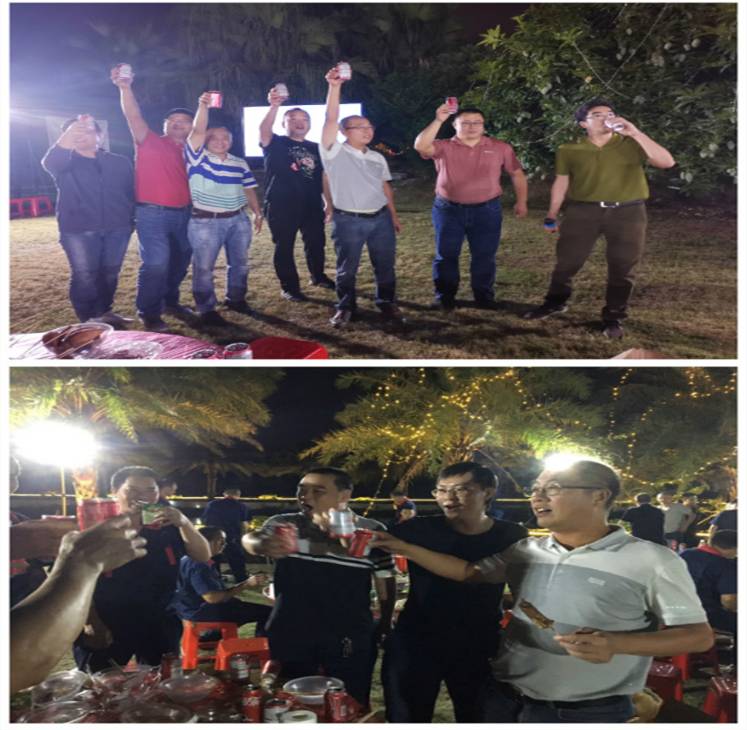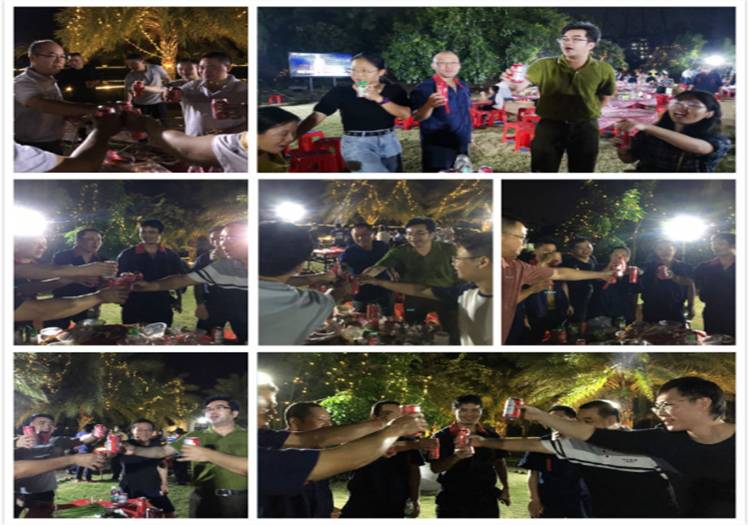 Enthusiastic toast scene
Warm atmosphere, enjoy the scene
This barbecue activity enriches the employees' spare time and allows everyone to enjoy a relaxed mood after stressful work. It enhances the relationship between colleagues, and also demonstrates the team spirit of friendship and mutual help and the company's good corporate culture atmosphere, which adds to the work and life of employees.
Finally, thank our staff for their hard work, and wish all staff good health!