The kick-off meeting for the construction of corporate innovation culture to promote the pace of innovation culture construction
On January 7, 2021, the company held a kick-off meeting for corporate innovation culture construction, which is intended to encourage employees to actively participate in innovation and promote the pace of innovation culture construction. Leaders and colleagues of various departments attended the kick-off meeting, and the former manager of Human Resources Department Zou Sheng presided over the meeting.
At the meeting, the former manager of Human Resources Department Zou Sheng introduced the "Corporate Innovation Culture Construction Plan" and the preliminary trial "Innovative Project Economic Incentive Management Measures". Participants made speeches and exchanges on related work and the content of the documents, and actively provided suggestions and suggestions on building a corporate innovation culture.
The meeting decided that after the meeting, all participants should do a good job in the promotion and promotion of the innovation culture within the department, collect individual and collective innovation behaviors, deeds, and projects that have been in line with innovation encouragement since 2018 to declare, and the human resources department is responsible for assisting the declaration . From January 1, 2021, the "Administrative Measures for Economic Incentives for Innovative Projects" will be formally implemented. For management, technology, and product innovations, the incentive standards will be met through evaluation, and corresponding economic incentives will be given according to the contribution.
The corporate innovation culture requires the participation and construction of all employees. Every employee is the main body of the innovation culture. We have the potential for innovation, and we must release our innovation energy. The company encourages every employee to give full play to innovative thinking and actively explore opportunities for innovation at work. From small to dealing with daily affairs, to participating in major projects of the company, the company will give everyone the freedom to express their thoughts and inspire the creativity of each employee Strength will be the goal of corporate innovation culture construction.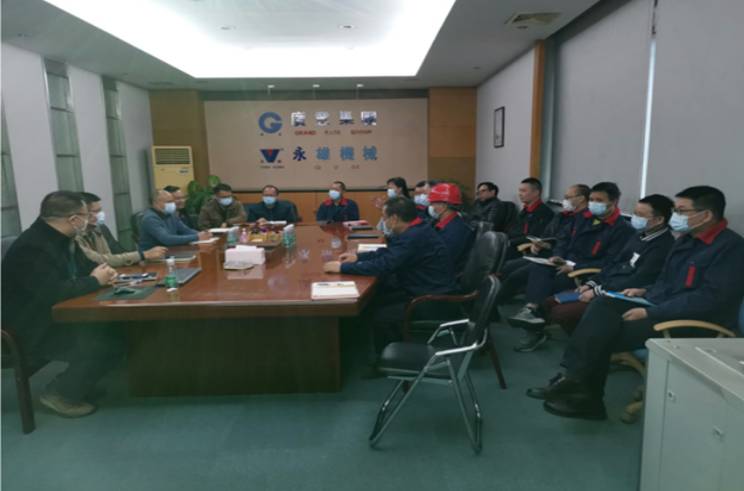 Site of the launch meeting for corporate innovation culture construction