Establish the spirit of innovation and encourage the construction of corporate innovation culture
On January 1, 2021, the company formally implemented the "Administrative Measures for Economic Incentives for Innovative Projects", which will provide corresponding economic incentives according to the size of the contribution that involve management, technology, and product innovation, through evaluation, and reaching the incentive standard. At the same time, the company advocates the declaration of individual and collective innovative behaviors, deeds, and projects that meet the innovation incentives since 2018. For those that meet the scope of innovation incentives implemented in 2021, they will be added to the file, and those that meet the economic incentive conditions will be correspondingly added. Economic incentives.
Up to now, the installation workshop and the machining workshop have submitted a total of four innovative projects, of which one meets the requirements of the "Innovative Project Economic Incentive Management Measures" and meets the economic incentive standards for innovative projects; three of them meet the relevant provisions of the "Reasonable Suggestion Reward System". See the table below for specific innovation projects: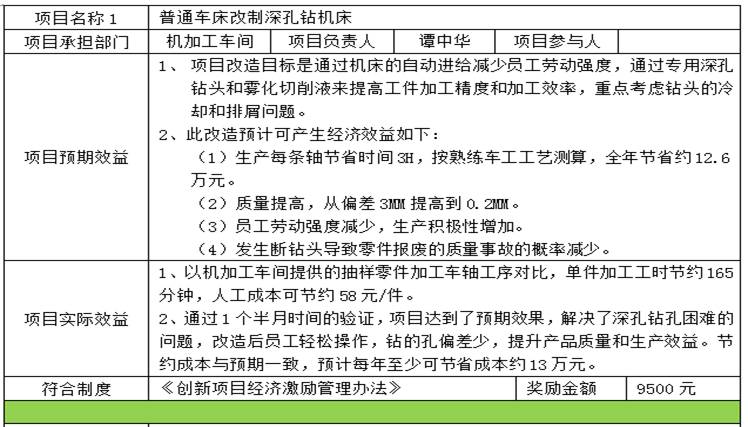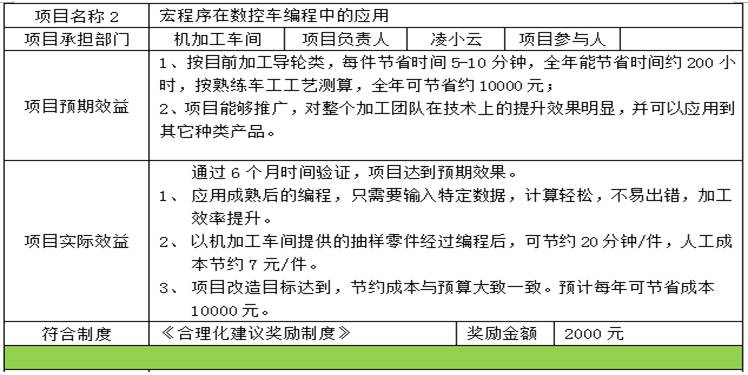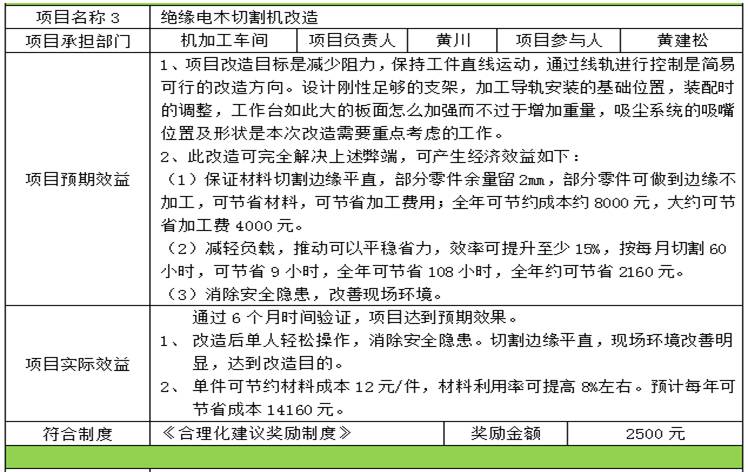 The company uses a variety of incentives to encourage all employees to innovate, and in the process of comprehensively promoting the innovation culture, don't try to avoid small projects. We must give full play to the collective strength, emancipate our minds, use our brains, brainstorm ideas, and propose good innovative projects from ordinary work, and each project must achieve tangible results. Innovative culture, we will adhere to and comprehensively promote for a long time, and hope that through everyone's joint efforts, we can help the enterprise to reach a new level.