The communication meeting on ERP upgrade application implementation plan was held as scheduled
On June 29, the explanation meeting of UFIDA software upgrade application implementation plan was held as scheduled. Deng Kunnan, an engineer of UFIDA software company, and Liu Jiajia, a consultant, as well as leaders and colleagues of our production planning, procurement department, warehouse group, information group, finance department and other departments attended the meeting.
In the morning, UFIDA denggong introduced the overview of the implementation plan and explained the business process and key points of a / C set splitting of the business collaboration module / sales / purchase / inventory / inventory accounting / production module.
In the afternoon, the system operation of the salary / cashier / A / R / A / P / cost module was demonstrated and explained around the overall plan of the integration of industry and finance.
In combination with the actual work of the Department, the participants collected the modification opinions of the implementation plan and the new functions of the system business. The implementation plan needs to be adjusted and optimized. Finally, the key work of the meeting in July is: training and demonstration by module, preparation of internal basic and initial business data, testing of new data and operation of new processes. It is expected to be launched in early August.

(Figure: explanation of sales / purchase / inventory / inventory accounting / production module)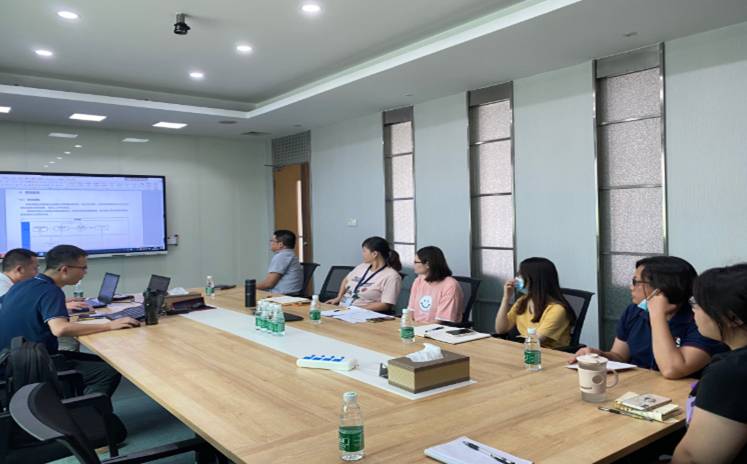 (Figure: financial module system operation demonstration and explanation)
Correspondent of finance department: HuangYunying